Products
Aluminum Electrolytic Capacitors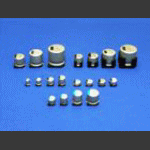 Surface Mount Type & Radial Lead Type
Our product lineup can contribute to high performance and high reliability of equipment.
・EP-cap (conductive polymer-hybrid Aluminum Electrolytic Capacitors) that has achieved ultra low
・ESR/maximum permissible ripple current with the industry's first 80V/100V/125V
・In-vehicle electric applications
---
Thermistors Series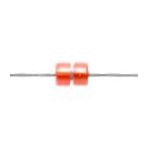 NDH series

These NDH series thermistors are of a glass-sealed axial lead type.
Excellent in heat resistance. Tape packaging is available for automatic insertion possibilities onto PCBs.
---
IR LENS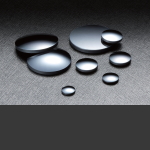 Infrared SI and Ge lenses with Antireflection coating

By forming a single or multilayer dielectric film on the surface of optical materials, coating can prevent light from reflecting on the surface and improve transmittance.
---
High Precision miniature lamp light source
Outstand characteristics of these lamps are long life as well as shock and vibration resistance. These standards are for instance(EN), US-MI-Specification(MS), Norm Francoise(NF), British standars(BSI), DIN, IEC, ANSI,etc.